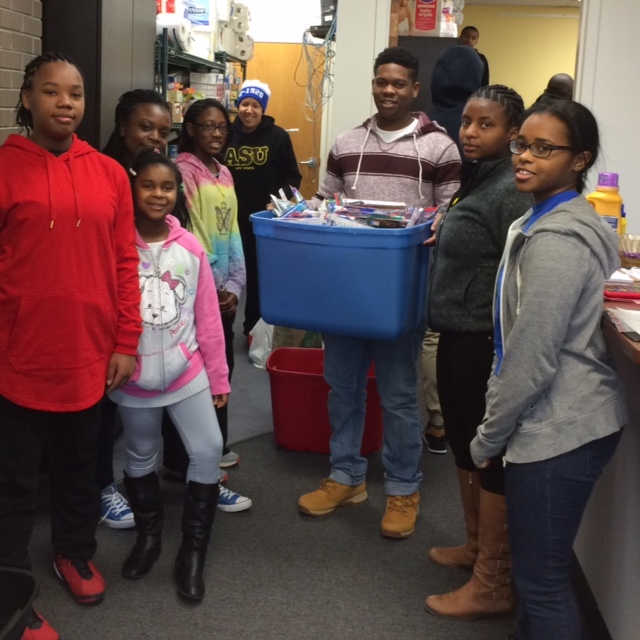 We love our volunteers! In fact, we couldn't do everything we do for our neighbors in need without you. In 2017, 1,080 volunteers gave 8,953 hours of their time to support our work, and there is still much more to be done! There are many ways to volunteer with us in both short-term and long-term capacities. Below are some suggestions and immediate needs, but we welcome community members to share their expertise with us or propose projects they would like to undertake to help our families. Please note that in many cases, we conduct a brief and routine background check before volunteers begin working for us.
Volunteer Inquiries: Please contact 703.273.8829 or jwalton@britepaths.org with questions about volunteering for Britepaths.
Volunteer Application: For most of our volunteer opportunities, please fill out and return our
General Volunteer Application Form (MS Word) (PDF) to info@britepaths.org or fax to 703.273.7131. 
Financial Literacy Volunteers: CLICK HERE for forms and information.
Youth Opportunities: Many youth-friendly opportunities are noted below. CLICK HERE to view our Youth Volunteer Opportunities page for suggestions.
Current Opportunities
Get Email Updates! Our monthly e-Pathfinder lists current opportunities and other Britepaths news. CLICK HERE to sign up. 
NOTE: We've MOVED! As of October 1, 2018, Britepaths is now located at: 3959 Pender Dr., Ste. 200, Fairfax, VA 22030. CLICK HERE for info.
On-Going/Long-Term Opportunities
Volunteer Grants
Does your company offer "Volunteer Grants"? Volunteer grant programs, also known as "Dollars for Doers" programs, are corporate giving programs created to encourage volunteerism in communities where employees live and work. Through these programs, companies provide monetary grants to organizations where employees volunteer regularly.
Check here to see if your company has a program:
Matching Gift
and
Volunteer Grant
information provided by